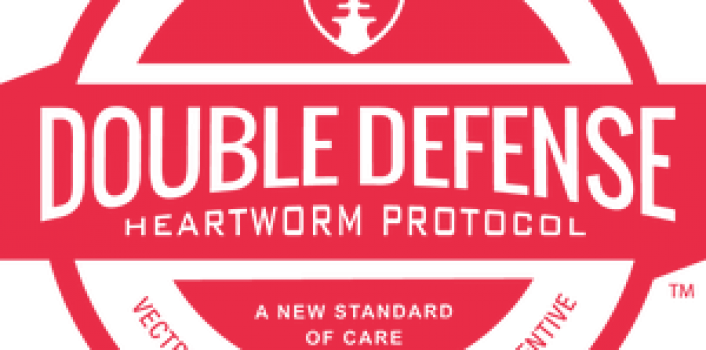 Double Defense Against Heartworm Disease
With mosquito season upon us, remember to protect your dog from deadly heartworm disease. We recommend a monthly heartworm & intestinal parasite dewormer. We ALSO recommend that you protect your dog with a monthly dose of Vectra 3D, which combats fleas, ticks & the mosquitoes that transmit heartworm. Using both methods of protection boosts success at preventing heartworm transmission to 99%!
Click HERE for more information, including studies showing efficacy of Double Defense strategy for dogs.
Photo courtesy of: http://www.fightheartwormnow.com