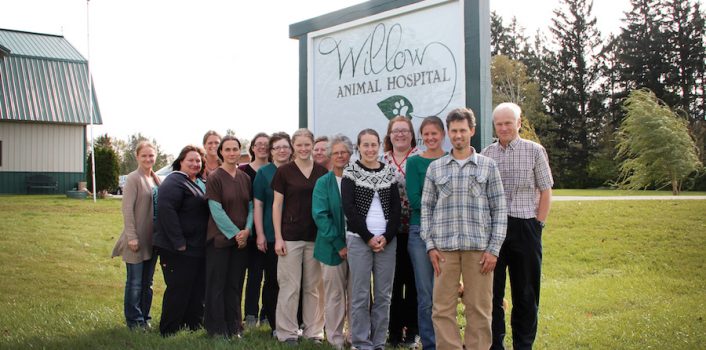 New Position Available - Come Join Our Team!! -- POSITION FILLED
Willow Animal Hospital is seeking a Veterinary Receptionist for a full-time position. We are looking for an applicant who encompasses a great attitude, outgoing personality, a high level of computer proficiency & exceptional telephone communication ability. Most importantly, the applicant must be a team player who enjoys working as part of a team in a high energy, fast-paced environment. Our goal is to always provide the finest veterinary care to our patients and to always be kind and considerate to their owners. Qualified candidates must be committed to providing the highest quality in patient care, demonstrating exceptional client communication skills, as well as embracing & contributing to a positive team-work environment.
Please send your resume (including at least 3 references), Attn: Rachael Larson, Office Manager (see our CONTACT page).